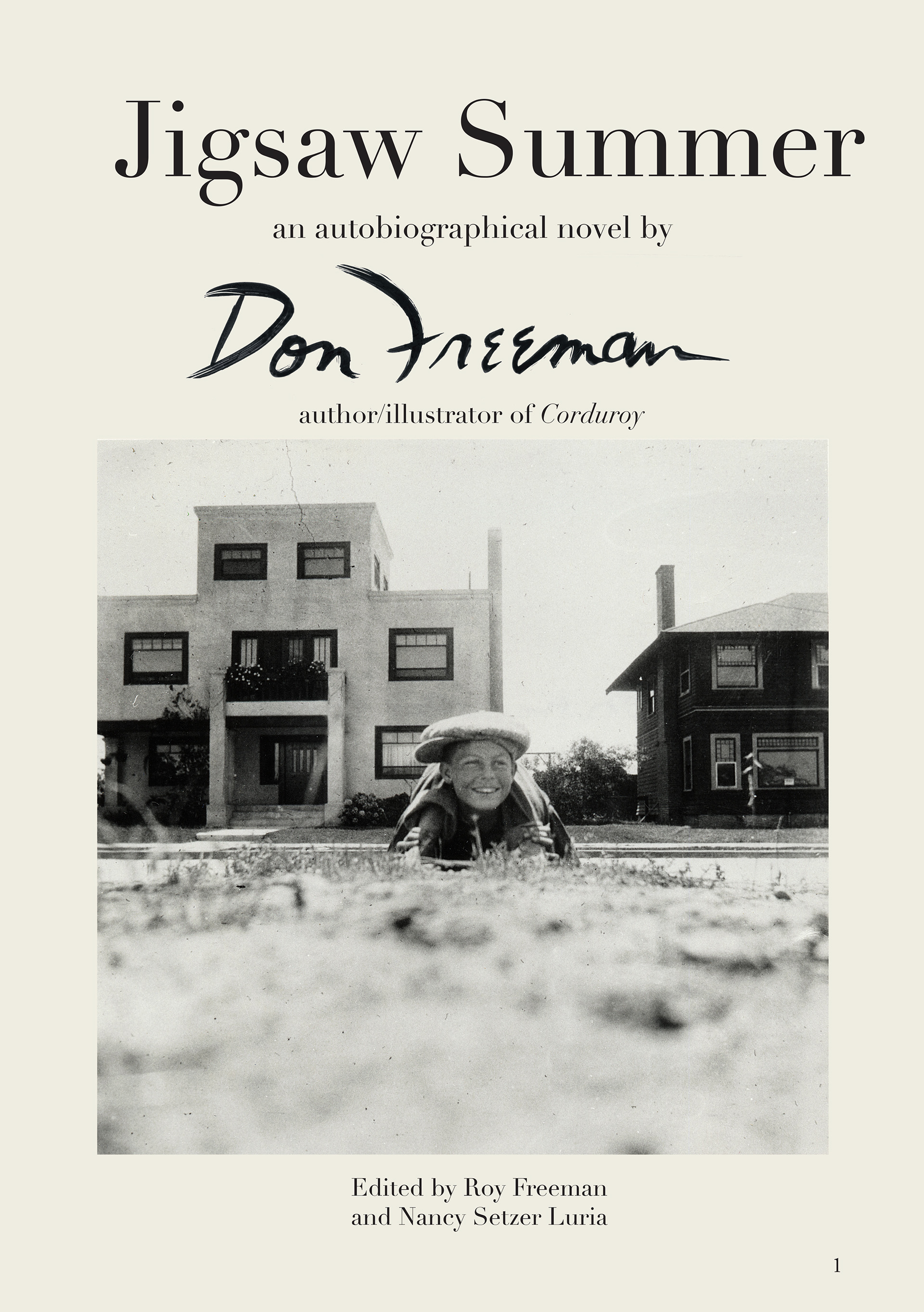 Just before he died, Don was working on an autobiographical novel of his last year in San Diego, California. "Jigsaw Summer" was his title and tells his personal story of yearning to get away from his strict guardian but being tortured about leaving his friends. Written with his characteristic honesty, humor, and with deep glimpses into his personality, it is a treasurey of that time and atmosphere in the US. 

Now 50 years after he passed away, Roy his son, and Nancy Setzer Luria, Don's neice, have reviewed over 1000 pages of manuscripts by Don and put together his most complete and final version. The text is accompanied by his sketches and actual photographs of Don with settings from the book. The final work is now ready to publish but it is an origin story unlike any other, and we need your help to bring it to life! For as many children's books Don wrote and illustrated in his lifetime, we have never known much about what he was like as a child. Until now. "Jigsaw Summer" brings his story full circle, revealing the hardships he faced growing up and shedding light on his creative, life-loving spirit that inspired his work and  artistry.
Visit our Kickstarter page to help us bring "Jigsaw Summer" to life!  Depending on  pledge amounts, donors can receive signed copies of the books and also an original drawing by Don and other items. If you are interested in donating – terrific! Please click on the image above or the following link to

Once  the book is published (with your help), we will be updating here a list of historical information, notes,  and anecdotes about the actual people and events in the book.
Stay tuned!